Embarking on an escapade to the stunning Tenerife? Well, brace yourself for a whimsical whirlwind. Amidst this treasure trove of an island, emerges Puerto de la Cruz, an absolute must in your travel playbook.
Although not as popular as Playa de las Américas that sizzles with vibrant energy and famed for the official boat party of Tenerife, Puerto de la Cruz is nestled along Tenerife's enchanting northern shores. This town is the ultimate fusion of allure and amusement, from tantalising your taste buds at divine dining spots to strolling through posh plazas that redefine elegance, and not to mention the postcard-worthy harbour, it's a symphony of old-world charm harmonising with a touch of trendy.
So, pack your curiosity, an extra pair of sunglasses for the jaw-dropping sights, and an appetite for adventure. Puerto de la Cruz in Tenerife is waiting to sweep you off your feet – and trust me, it's a dance you won't forget!
Beach Life
In the vibrant coastal tapestry of Puerto de la Cruz, these beaches aren't just sand and surf – they're Mother Nature's exclusive VIP lounges.
Playa Jardin
Step into Playa Jardin, where you'll be engulfed in gardens so stunning that even the flowers envy them. It's the place to be if you want to bask in Tenerife's beach glory surrounded by greenery that's probably more photogenic than you. The volcanic sand might be black, but it's like nature's version of a little black dress – chic and irresistible. Get your dose of Vitamin D on a rented sunbed while the waves put on a symphony of relaxation, inviting you to dip in at your leisure.
Playa Martianez
Calling all beach explorers to Playa Martianez – where black sand meets ocean views so grand they make your Instagram followers wish they were there. However, they missed the memo about sunbeds and umbrellas, so BYO (bring your own) comfort accessories. It's like a DIY beach day, and you're the star of the show. But wait, there's more! If you're not just about lounging, dive into a world of water sports that'll make you feel like a beach-based superhero – surfing and paddleboarding, anyone?
San Telmo Beach
If you're after a slice of authentic beach life with a side of community vibes, San Telmo Beach is your jam. With a makeover that rivals a celebrity transformation, this beach is rolling out the welcome mat for everyone, including our wheel-chaired friends with ramps that say, "Come on down!" And those natural pools? It's like Mother Nature's way of saying, "Hey, fancy a refreshing dip?" Dive in, strike up a chat with the locals, and voila – you've just earned your honorary Tenerife resident badge.
Exploring the Outdoors
While gallivanting through Puerto de la Cruz in Tenerife, you'll be swept away by an impressive array of outdoor escapades and Mother Nature's finest creations. Brace yourself for the pièce de résistance: the Botanical Garden, a sprawling wonderland spanning 20,000 square meters, where tropical plants flaunt their verdant elegance like models on a catwalk. Stroll through this Eden, soak in the eye-popping colors, and you'll be tempted to break into spontaneous botanist applause.
But wait, there's more! Teide Volcano, Spain's grandest summit, demands your presence. Hop on a guided walking tour or go all in with a day-long expedition, and plunge into the awe-inducing drama of Teide National Park. This UNESCO World Heritage marvel invites you to hike through volcanic theatrics and rock formations so impressive, even Hollywood might ask for an autograph.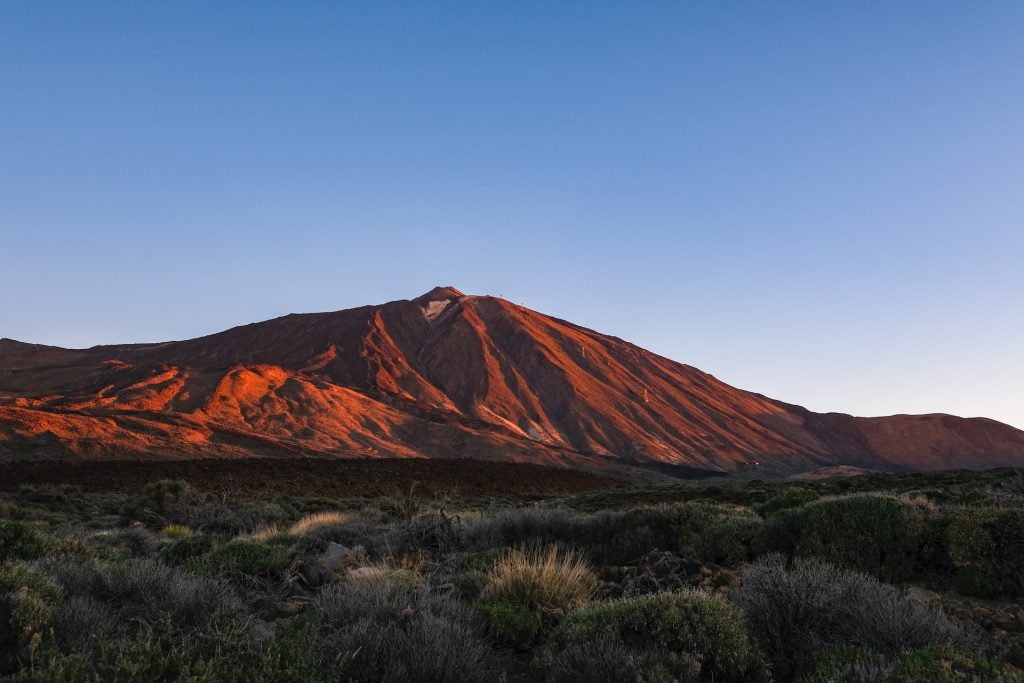 Yearning for more nature-drenched spectacle? The northern reaches of Tenerife are your backstage pass to jaw-dropping scenes. Pay a visit to Masca, a village ensconced by cliffs so rugged they make action heroes jealous. Your stroll along its quaint streets is but a warm-up for the main event: the Masca hiking trail. Brace yourself for dramatic gorges, stunning viewpoints that might steal your camera's job, and forests so green they put leprechauns to shame.
Urban escape artist, are you? Puerto de la Cruz is armed with its own secret gardens, ready to whisk you away from the urban hustle. Behold the intimate botanical gardens nestled within the city's fabric, promising serenity amid the chaos. The Orchid Garden adds a dash of enchantment to the mix, where exotic blooms give botany a run for its money.
Oh, and have you heard of the legendary Dragon Tree? This ancient woody rock star, rumoured to have a millennium under its belt, resides in the nearby Icod de los Vinos. It's a short journey worth every footstep, as this botanical wonder flaunts a beauty that's unrivalled.
As you embark on your al fresco escapades in Puerto de la Cruz, prepare for an overdose of jaw-dropping beauty. The city and its northern Tenerife cohorts conspire to keep you perpetually awestruck. So, fasten those hiking boots, embrace your inner explorer, and dive headfirst into a realm where breathtaking views are the order of the day.
Dynamic Restaurant Scene
This charming town is a foodie's paradise, offering a delightful spectrum of tastes to tantalise your taste buds and leave you craving for more. From traditional Canarian delights like papas arrugadas – those wrinkled potatoes that pack a mojo punch – to fresh-from-the-sea seafood symphonies and cheeses that have their own passport, this town's got it all.
But wait, there's more! If your palate fancies a passport-stamping journey beyond Canarian shores, fear not. Puerto de la Cruz plays the role of a foodie United Nations, with Mediterranean, European, and even Asian restaurants that'll whisk you away on a culinary magic carpet ride.
And let's not forget the café culture, where quaint little havens beckon you to partake in the fine art of sipping, savouring, and people-watching. These cafes aren't just serving coffee; they're dishing out moments of pure relaxation, complete with pastries that are practically edible poetry.
For those who prefer to dip their toes in leisure, there's an outdoor swimming pool that deserves a standing ovation. This saltwater oasis, with a generous 27,000 cubic meters of liquid temptation, invites you to take a refreshing plunge, particularly when the summer heat is cranked to eleven.
Puerto de la Cruz Nightlife
When the stars twinkle and the moon gives a knowing wink, Puerto de la Cruz truly lets its hair down. The nightlife scene here is like a fireworks display of fun, with bars and pubs that are more spirited than a lively flamenco performance. Whether you're a social butterfly seeking a bustling crowd or an introvert on the hunt for a more intimate rendezvous, this town's got your night out covered.
Puerto de la Cruz flaunts an array of clubs that are like mood rings for your dancing shoes. If grooving to the latest beats or soaking in live music is your jam, prepare to be amazed. Don't miss Azucar, a Latino nightclub oozing allure from every corner of its atmospheric colonial hideaway.
If your idea of a perfect night involves more conversation than choreography, the city's pubs and bars are your refuge. Terraza Marquesa, a sophisticated terrace bar that stands shoulder to shoulder with the Marquesa hotel, offers the ideal stage for sipping a libation and indulging in some people-watching.
Guided Tours and Experiences
Prepare to be spoiled for choice with a buffet of captivating guided tours and experiences. Among the gems is the Teide National Park expedition, an adventure that unveils the park's spellbinding landscapes like opening a treasure chest of natural wonders. Or, for the daring, there's the Teide Cable Car and hike escapade, offering views so jaw-dropping, even eagles would envy the panorama.
Nature aficionados, listen up! Whale and dolphin watching tours are your golden ticket in Puerto de la Cruz. Aboard a swanky catamaran, you'll become part of the ocean's elite club, observing marine stars in their own splashy playground. Sip a drink, soak in the sun, and let the rhythmic waves serenade you.
But wait, there's more! Fancy a splash of culture? How about a Spanish Flamenco extravaganza at the illustrious Sala Teatro Timanfaya? Get ready to tap into the heart and soul of Spanish rhythm, as fiery dancers set the stage ablaze in a show that's as unforgettable as a flamenco guitar's melody.
Wrapping Up
Pack your sense of adventure and let Puerto de la Cruz weave its spell around you. It's not just a visit; it's a chapter in your personal travel saga. Soak it in, explore every nook and cranny, and savor the vibrant symphony of this city. Your ticket to an unforgettable adventure has been stamped – enjoy the ride!