Hola amigo! Are you looking for the ultimate vacation destination for young adults? Look no further than Ibiza. This Mediterranean island has something for everyone – boat parties and nightlife for the party animals, water sports and secret coves for the adventurers, and plenty of relaxation for those who just want to kick back and enjoy the beautiful scenery.
I've got some great recommendations for fun activities in Ibiza that are perfect for young adults, so sit back and get ready to start planning your trip to this paradise island. Let's do this!
Top 5 Things to Do in Ibiza for Young Adults
This Mediterranean island, just off the Spanish mainland, attracts visitors from all over the world with its stunning scenery and amazing weather.
But that's not all – Ibiza is also known for its vibrant nightlife scene, with a thriving club scene featuring international DJs and music festivals happening all season long. So whether you want to party all night or just relax on a quiet beach, Ibiza has something for everyone.
To help you plan the perfect trip, we've come up with a list of our top 5 recommendations for things to do on the island. Let's do this!
#1 Set Sail on the Ultimate Boat Party Experience!
The Oceanbeat Boat Party is a legendary party boat has everything you could want – a 4 meter high diving board, champagne showers, international DJs, and live shows. And when the boat docks, the fun doesn't have to end. You can also continue the fun with an after party at Bora Bora Beach Club.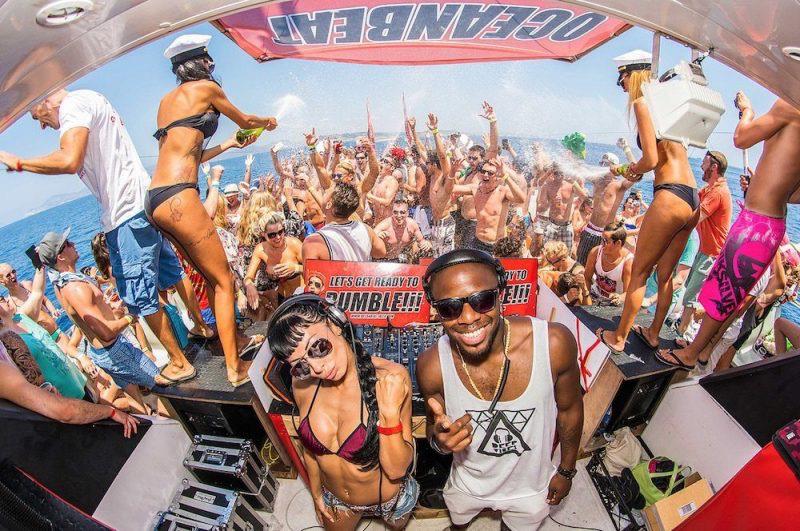 But if you want to go all out, Oceanbeat also offers VIP packages with perks like early entry, personal hostesses or security guards, and a designated table or VIP section.
Trust me, you won't regret attending this epic boat party. Get ready to make some unforgettable memories!
#2 Clubbing at World-Famous Venues
If you love electronic music and want to experience the world-famous nightlife of Ibiza, you have to check out some of the island's most iconic venues.
First up is Pacha – a legendary club that has been a staple of the Ibiza nightlife scene for decades. It's got both local and international DJs and a chic and sophisticated vibe.
Another must-visit club is Amnesia, known for its huge main room and excellent sound system. And if you're looking for something a little more experimental, check out Space – it's got a laid-back vibe and a wide range of music styles.
All three of these clubs are open all summer and frequently hold different events, so you'll have plenty of opportunities to check them out. Just be sure to book your tickets in advance because these clubs tend to sell out fast. Don't miss out on the chance to experience the amazing nightlife of Ibiza!
#3 Water Sports
Ibiza's Mediterranean temperature and pristine waters make it a haven for those who enjoy water sports. It's easy to get out on the water and try your hand at water sports like jet skiing, parasailing, and kiteboarding, regardless of your level of experience.
There are many different spots on the island that are ideal for enjoying water sports. Many of these spots also include other water activities such as stand-up paddling, snorkeling, or scuba diving. Trust me, Ibiza's awesome water sports are precisely what the doctor ordered.
#4 Hiking or cycling in the island's natural parks:
Ibiza may be known for its beaches and nightlife, but it's also home to some incredible natural environments that are worth exploring.
There are a bunch of protected natural parks on the island, like the Parque Natural de Ses Salines and the Parque Natural de S'Albufera des Grau. These routes take you through forests, wetlands, and coastal dunes, offering breathtaking views of the island's shoreline and the Mediterranean Sea. It's the perfect way to unwind after a long night out!
So if you love nature or just want to get away from the crowds, make sure to spend some time exploring Ibiza's natural parks. You won't be disappointed!
#5 Visit the Beaches in Ibiza for Sun, Sand, and Fun
You can find some of the most beautiful beaches in the Mediterranean on the island of Ibiza, and no trip is complete without checking out at least a few of them. Cala Conta, Es Cavallet, and Cala Bassa are three of the best beaches on the island.
Cala Conta is a huge, popular beach with crystal clear white sand and water. It's perfect for swimming or just having fun on the sand, and there are plenty of "chiringuitos" (beach bars) and restaurants nearby where you can grab a drink or a bite to eat.
Es Cavallet is a more secluded beach that's particularly popular with naturists. It's a long stretch of white sand and dunes with a pine forest in the back, and the atmosphere is super laid-back and easygoing.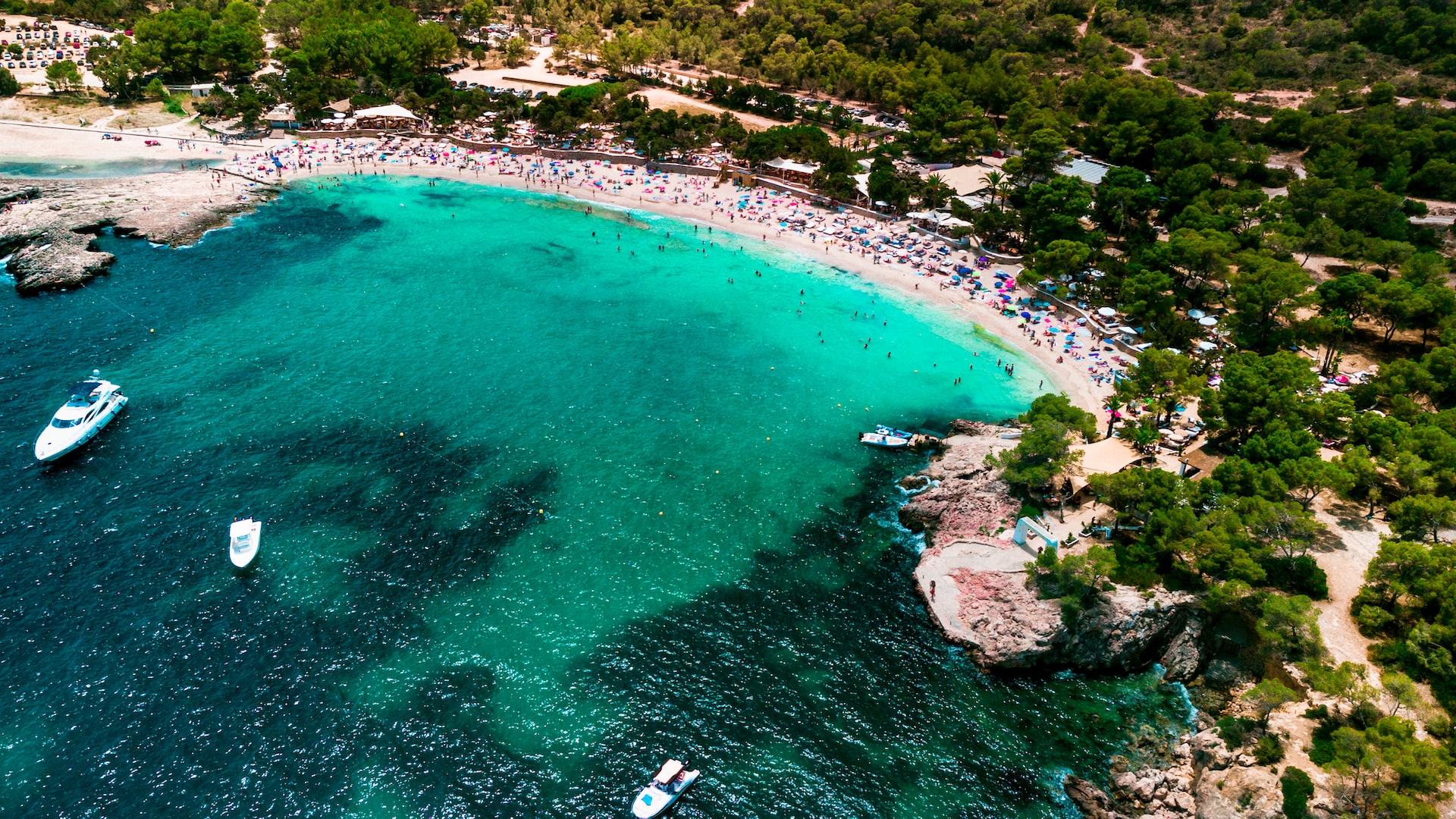 Cala Bassa is another beautiful beach with a rocky shoreline and turquoise water. It's a great spot for water sports like jet skiing and paddle boarding.
Whether you want to relax on the sand or try out some new water sports, Ibiza's beaches have got you covered. Don't miss out on the chance to experience the island's amazing coast!
Wrapping Up
Ibiza is a seriously amazing island with so much to offer, especially for young adults looking for fun and adventure. From boat parties to water sports, there's no shortage of things to see and do on the island.
And no matter what you choose to do, you're guaranteed to have an unforgettable time.
So if you're ready to experience all that Ibiza has to offer, it's time to start planning your trip! Trust me, you won't be disappointed.